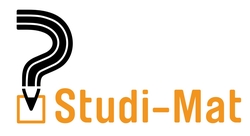 No interest to read further ? Directly to Studi-Mat

University elections for this year happen between 15 th June to 18 th June . Students are elected to different student and academic councils among others ,  Student parliament ( Stupa ) and 
the University General Assembly ( UV) 
Five student political groups contest the elections to the above mentioned councils 
For what  do these groups , stand ? 

For you to get an impression , the student council has created a questionnaire  ''Studi-Mat ''. You can answer these set of 25 statements/questions with Yes-No-Maybe. In connection with it , you can also add weightage to the questions which you find important. Studi-Mat will show you how your answers were compared with the student political groups.
These groups explain further, how and why they had come to their stance , for you to understand the respective goals and motives. 

NOTE : Studi-Mat is not a recommendation for the elections but a source of information for you to become familiar with the actual state of university affairs at TU Darmstadt. Also inform yourself about the different groups and their agenda through their election manifesto . 
More information about the different student political groups, you find them here